Reviews
Upgrade Triple Cash Rewards Visa® full review: should you get it?
Read this complete review to learn the main advantages and disadvantages of the Upgrade Triple Cash Rewards Visa® with the best cash back program.
by José Gonçalo
04/26/2022 | Updated on 03/09/2023
Upgrade Triple Cash Rewards Visa®: a cashback program that will pay your balance virtually by itself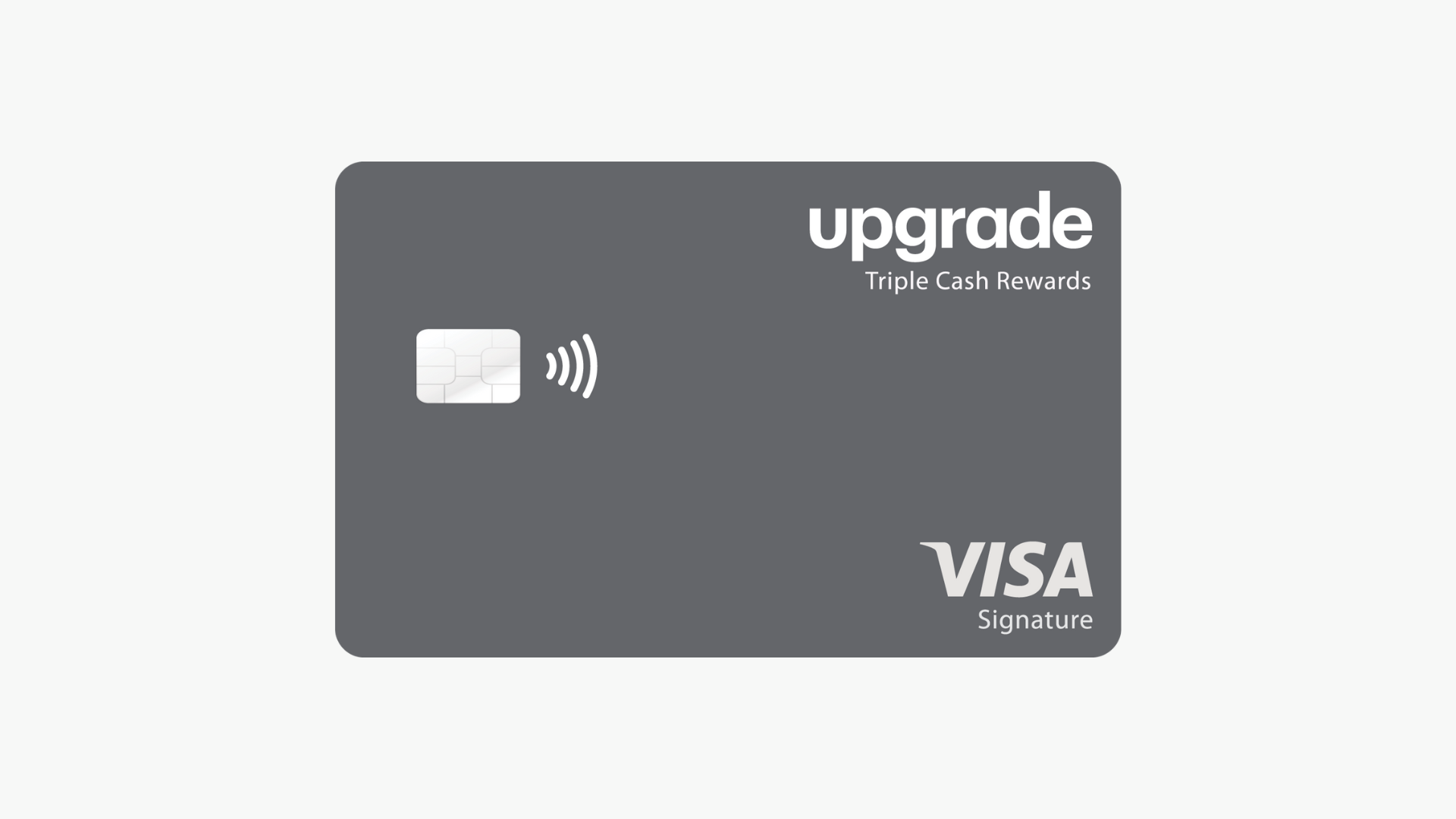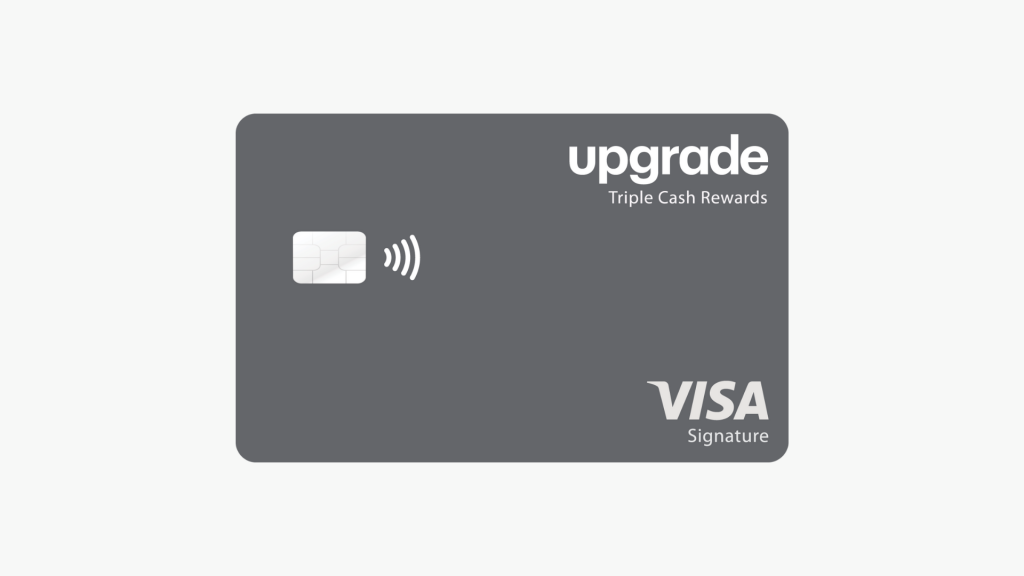 A cashback program that will pay a large part of your monthly bill without you even realizing it. In fact, this is one of the biggest advantages of the Upgrade Triple Cash Rewards Visa®.
Below is a table that summarizes the main credit card/personal loan service benefits.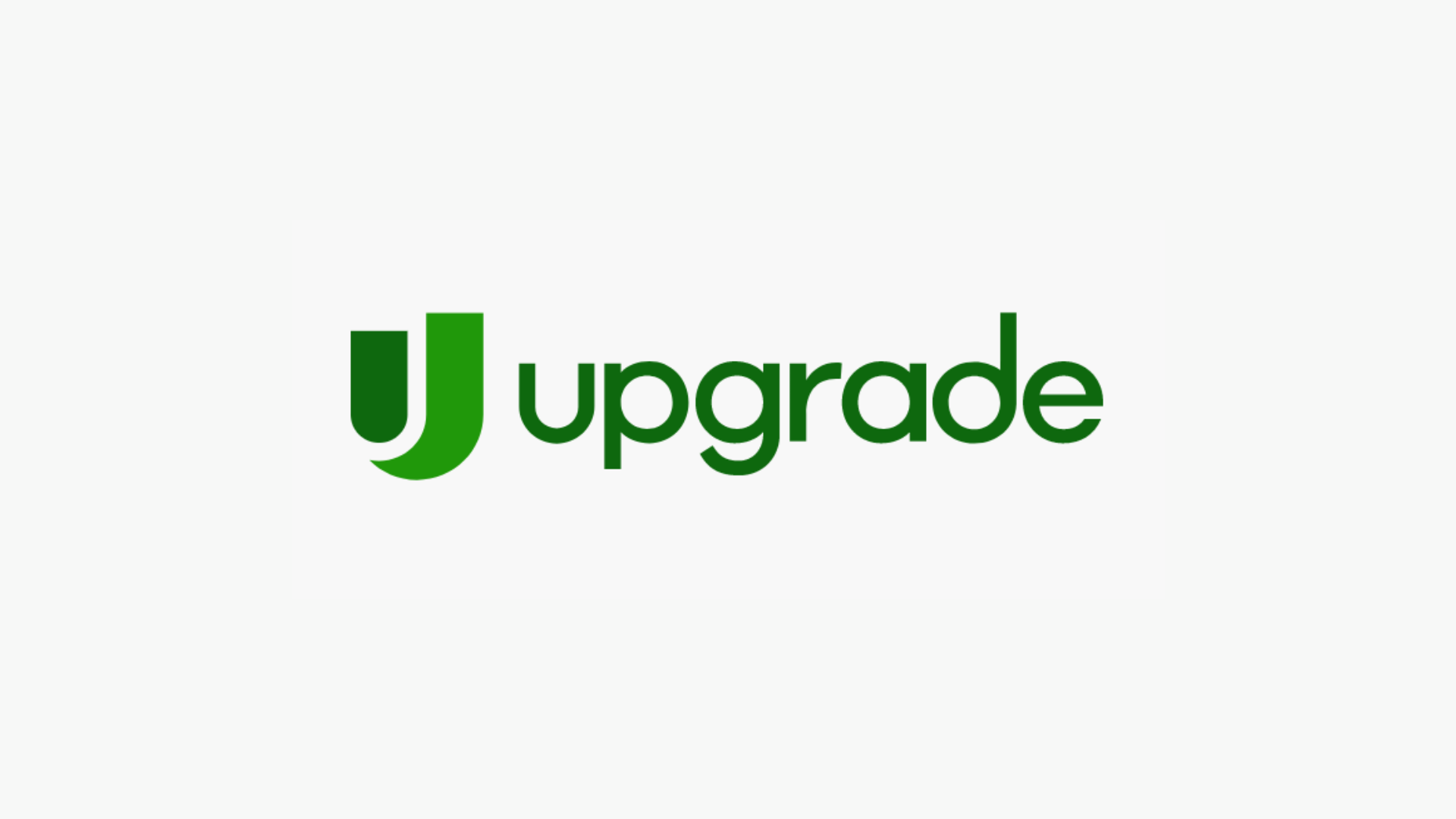 Learn how to request your Upgrade Triple Cash Rewards Visa® with 3% on your main purchases and an excellent line of credit.
| | |
| --- | --- |
| Credit Score | 670-850 (good to excellent) |
| Annual Fee | $0 |
| Regular APR | From 14.99% to 29.99% variable APR |
| Welcome bonus | $200 bonus after opening a Rewards Checking account and making 3 debit card transactions |
| Rewards | 3% cash back on eligible purchases, such as home, automobiles, and health, 1% for other purchases |
Upgrade Triple Cash Rewards Visa®: learn more about this financial product
In effect, this card is an improvement of its "little brother", the Upgrade Cash Rewards Card. If the simplest version, the Cash Rewards Card, offers 1.5% cashback, the Triple version goes even further.
Indeed, the Triple model offers 3% on acquisitions in the home, auto and healthcare sectors. For purchases in any other sector, you will receive 1%. The program is unlimited and adds its value to the next invoice when you make the payments on time.
Thus, the purchase sessions chosen for higher percentages can make a big difference when paying your balance. Usually, purchases of home products, car and health items and services are expensive, which generates a high return:
You will be redirected to another website
Home
Includes products available at hardware and home improvement stores;
Cleaning products and services;
Landscaping services;
Home repairs;
Appliances;
Furniture;
Automobiles
Purchase of accessories;
Repairs and towing;
Auto parts;
Washing;
Health
Fitness equipment for home workouts (does not include products purchased from retailers such as Amazon or Target);
Health and beauty services;
Doctor's appointments;
Sporting goods stores;
Club memberships;
Pharmacies;
Spas.
Like the other cards in the Upgrade line, this card also offers a personal loan option. Depending on your credit score, you can have access to amounts ranging from $500 to $25,000.
Below, learn about other advantages and disadvantages of this credit product:
Upgrade Triple Cash Rewards Visa® features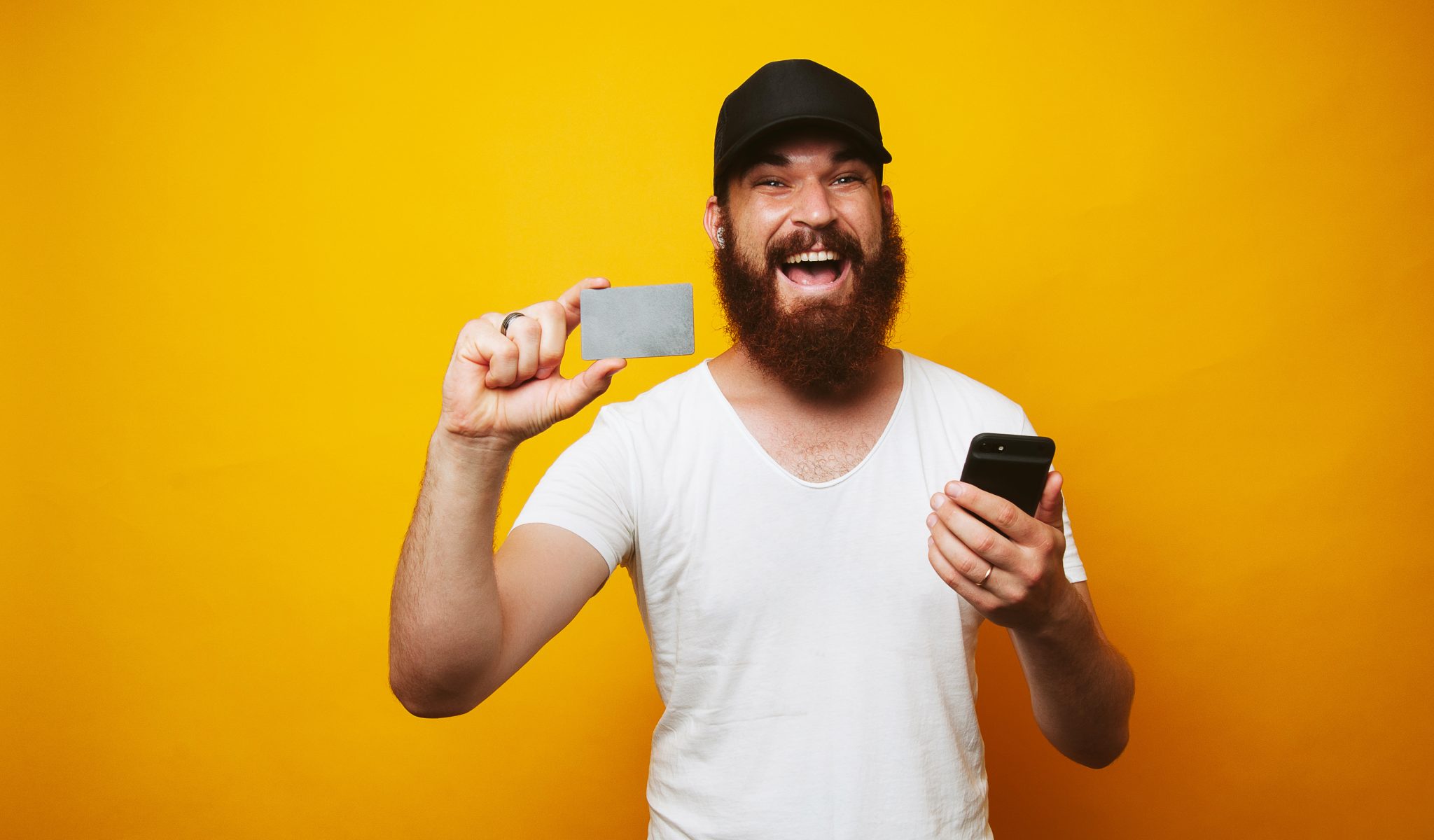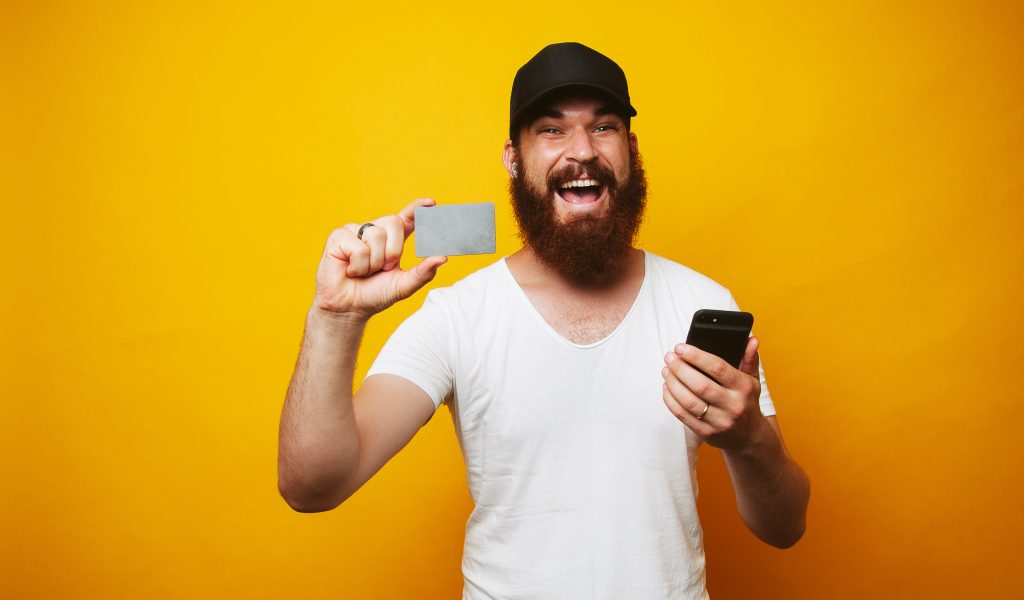 Much more than a cashback program: discover the main advantages of having this card with your name.
What are the benefits?
Cash back unlimited; 3% in the categories home, automobiles and health, 1% in the others;
No prepayment fines, annual fees, late fees, APR fines or foreign transfer fees.
Pay your balances as if they were fixed monthly installments.
And what are the drawbacks?
As the APR range for this product is high, lower scores tend to have a less-than-interesting rate;
No balance transfers allowed;
Cannot be used at ATMs;
This card is not available in DC, IA, WV, and WI.
What credit score do you need to get the Upgrade Triple Cash Rewards Visa®?
The Upgrade Triple Cash Rewards is available to people who have at least an average credit score. That way, you can apply with 670 points.
However, your score and history will directly affect the APR and loan amount you will have access to. The advantage of this card is that you can know what your APR will be before finalizing the order.
So, you can check in advance whether this option is advantageous for you.
How does the Upgrade Triple Cash Rewards Visa® application process work?
Having a card with 3%+1% cashback is easier than you might think. Click on the link below and learn how to order yours!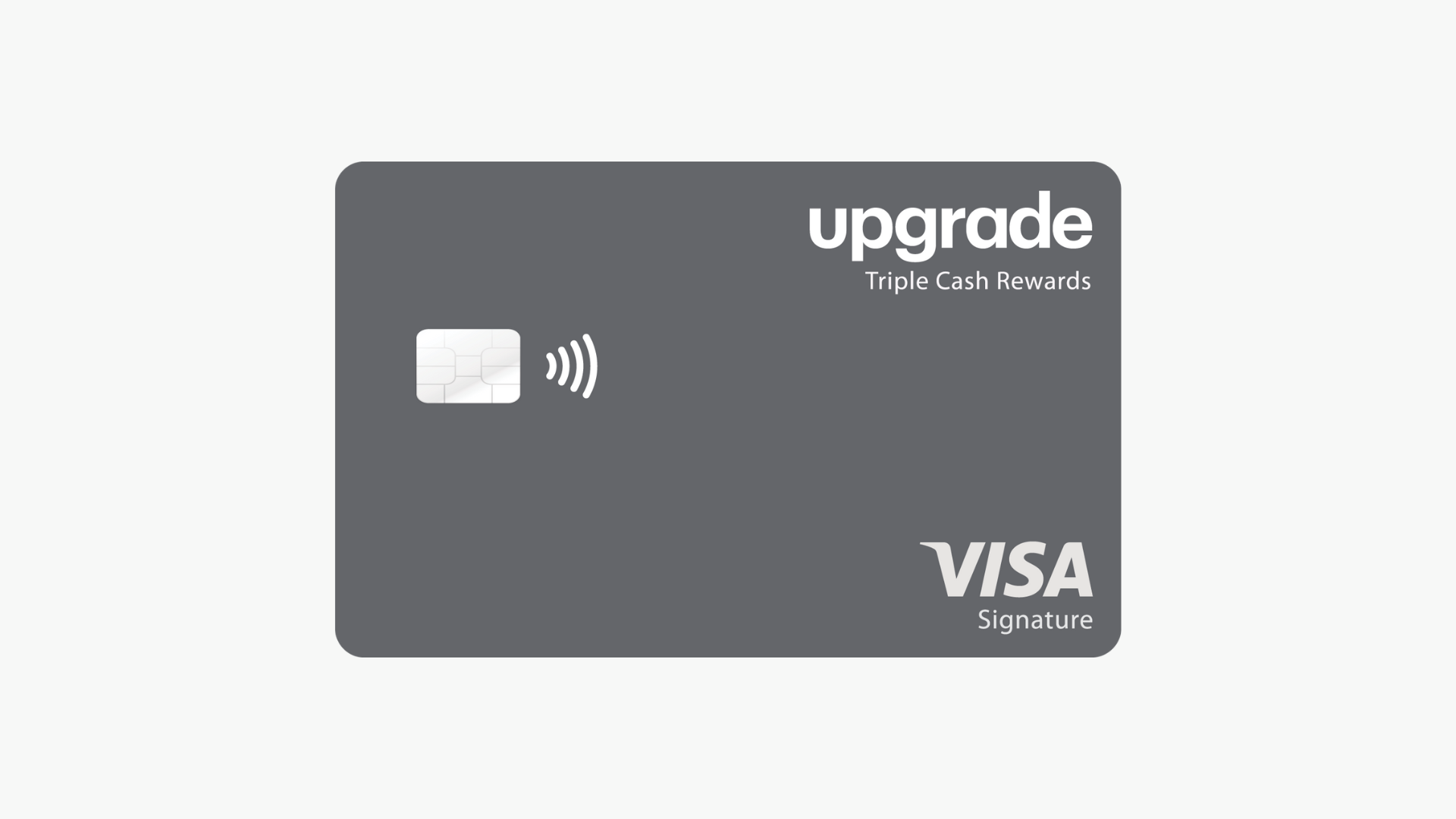 Learn how to request your Upgrade Triple Cash Rewards Visa® with 3% on your main purchases and an excellent line of credit.
*Disclaimer: To qualify for the welcome bonus, you must open and fund a new Rewards Checking account and make 3 qualifying debit card transactions from your Rewards Checking account within 60 days of the date the Upgrade Card account is opened. To qualify, debit card transactions must have settled and exclude ATM transactions. Please refer to the applicable Upgrade VISA® Debit Card Agreement and Disclosures for more information. Your Upgrade Card and Rewards Checking account must be open and in good standing to receive a bonus. If you have previously opened a Rewards Checking account or do not open one as part of this application process, you are not eligible for this welcome bonus offer. Welcome bonus offers cannot be combined, substituted, or applied retroactively. The bonus will be applied to your Rewards Checking account as a one-time payout credit within 60 days after the 3rd qualifying card purchase.
About the author
José Gonçalo