Reviews
Upgrade Bitcoin Rewards Visa® full review: should you get it?
Check out this full review of the Upgrade Bitcoin Rewards Visa®, the pioneering card in an innovative cashback program: receive your points in bitcoin!
by José Gonçalo
05/09/2022 | Updated on 03/09/2023
Upgrade Bitcoin Rewards Visa®: the easiest way to earn bitcoins, the currency of the future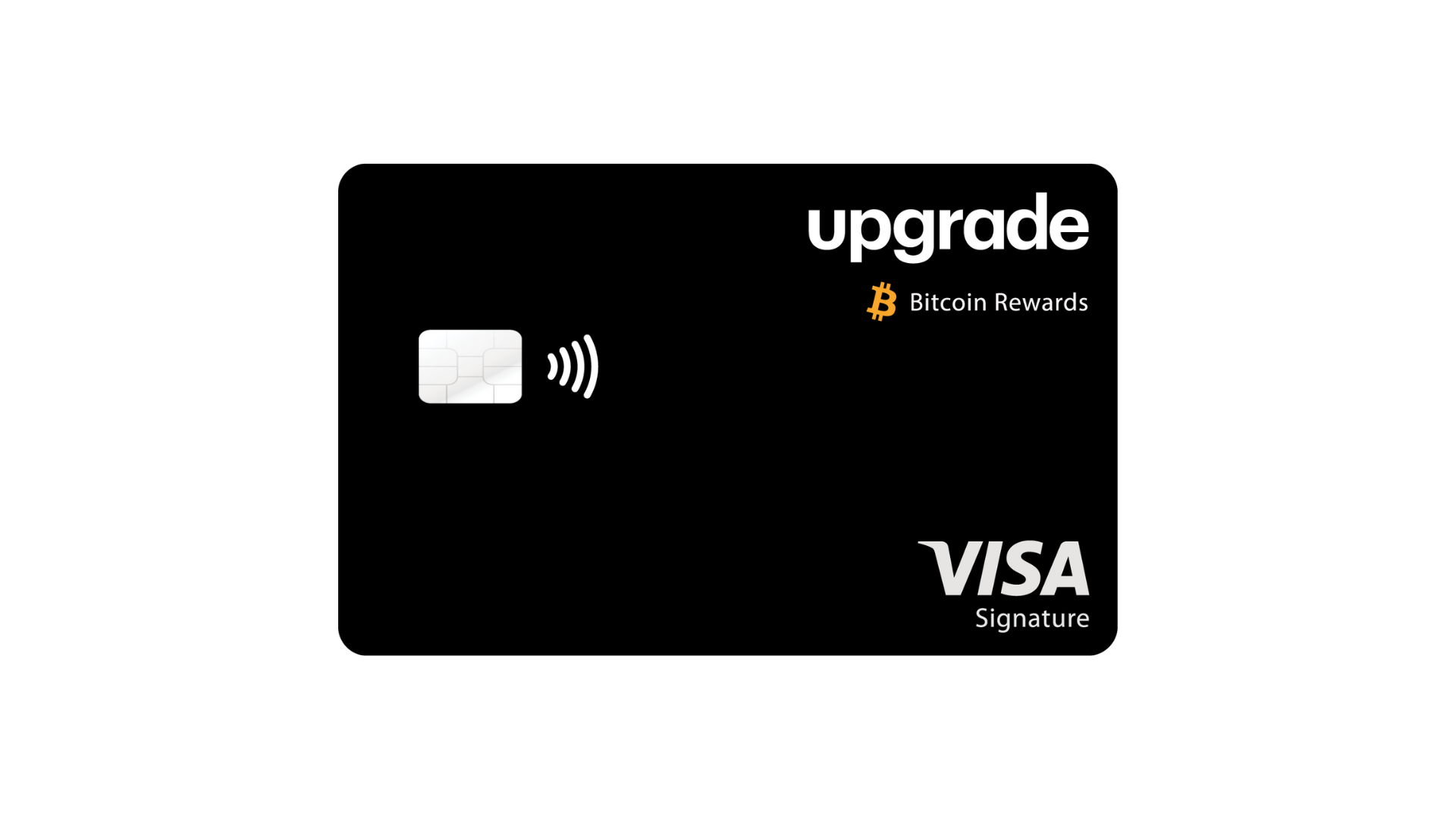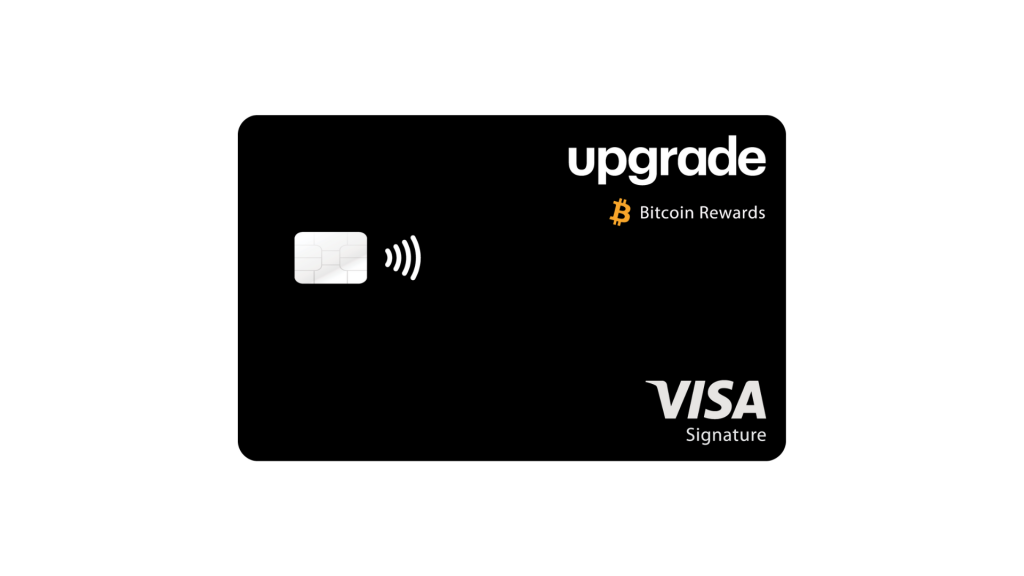 Forget everything you've heard about cryptocurrency mining. In fact, there is a much simpler way to benefit from the so-called "currencies of the future": the Upgrade Bitcoin Rewards Visa®.
So, you only need to do one thing: buy what you've always bought, but pay with that credit card. Learn more about this amazing offer in this full review.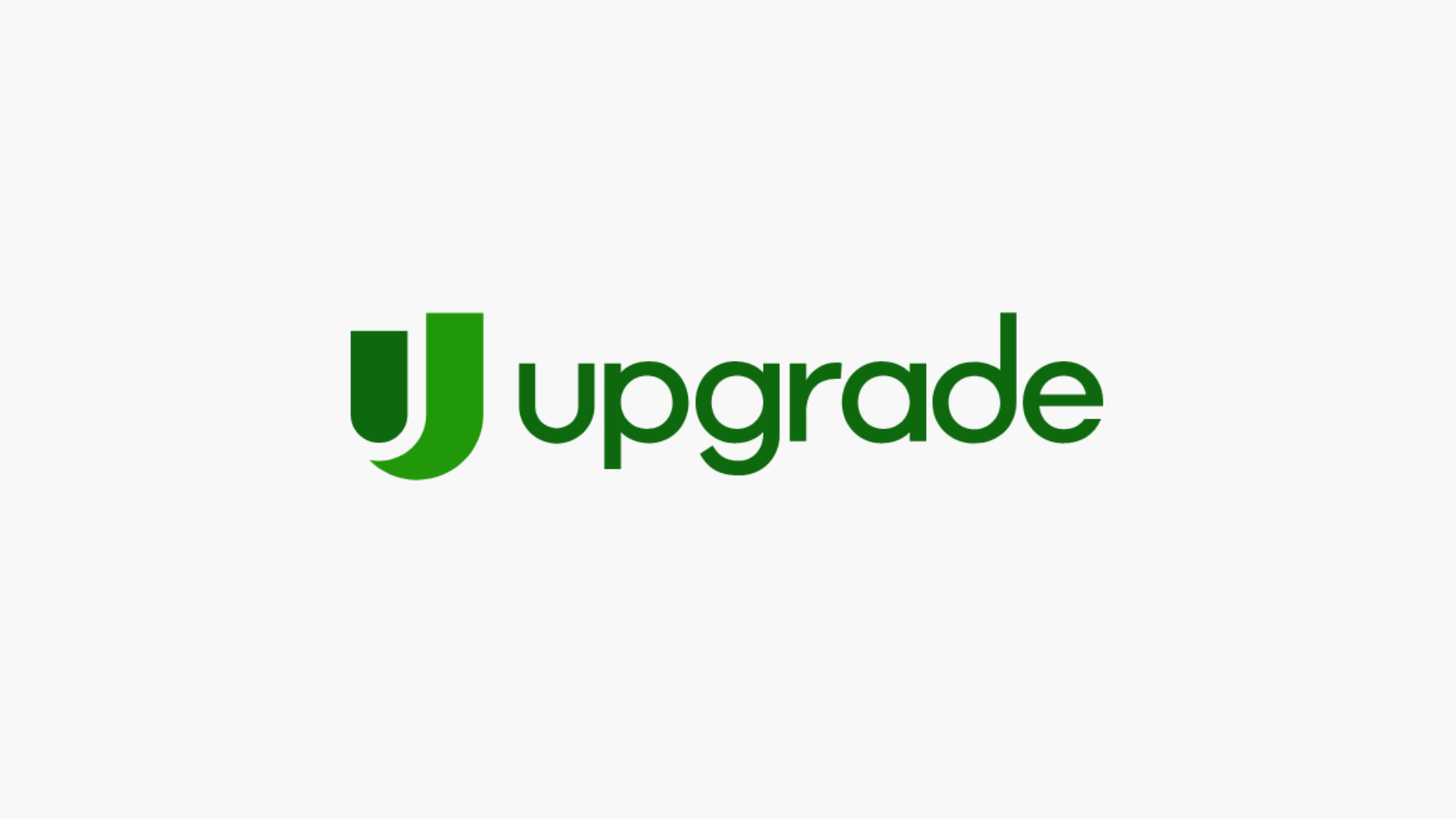 Get 1.5% unlimited cashback in Bitcoin, the most valued currency in the world! See how to apply here!
| | |
| --- | --- |
| Credit Score | From average to excellent (630-850) |
| Annual Fee | $0 |
| Regular APR | 14.99% to 29.99% variable APR |
| Welcome bonus | $200 bonus after opening a Rewards Checking account and making 3 debit card transactions |
| Rewards | Get 1.5% unlimited bitcoin cashback on every purchase |
Upgrade Bitcoin Rewards Visa®: learn more about this financial product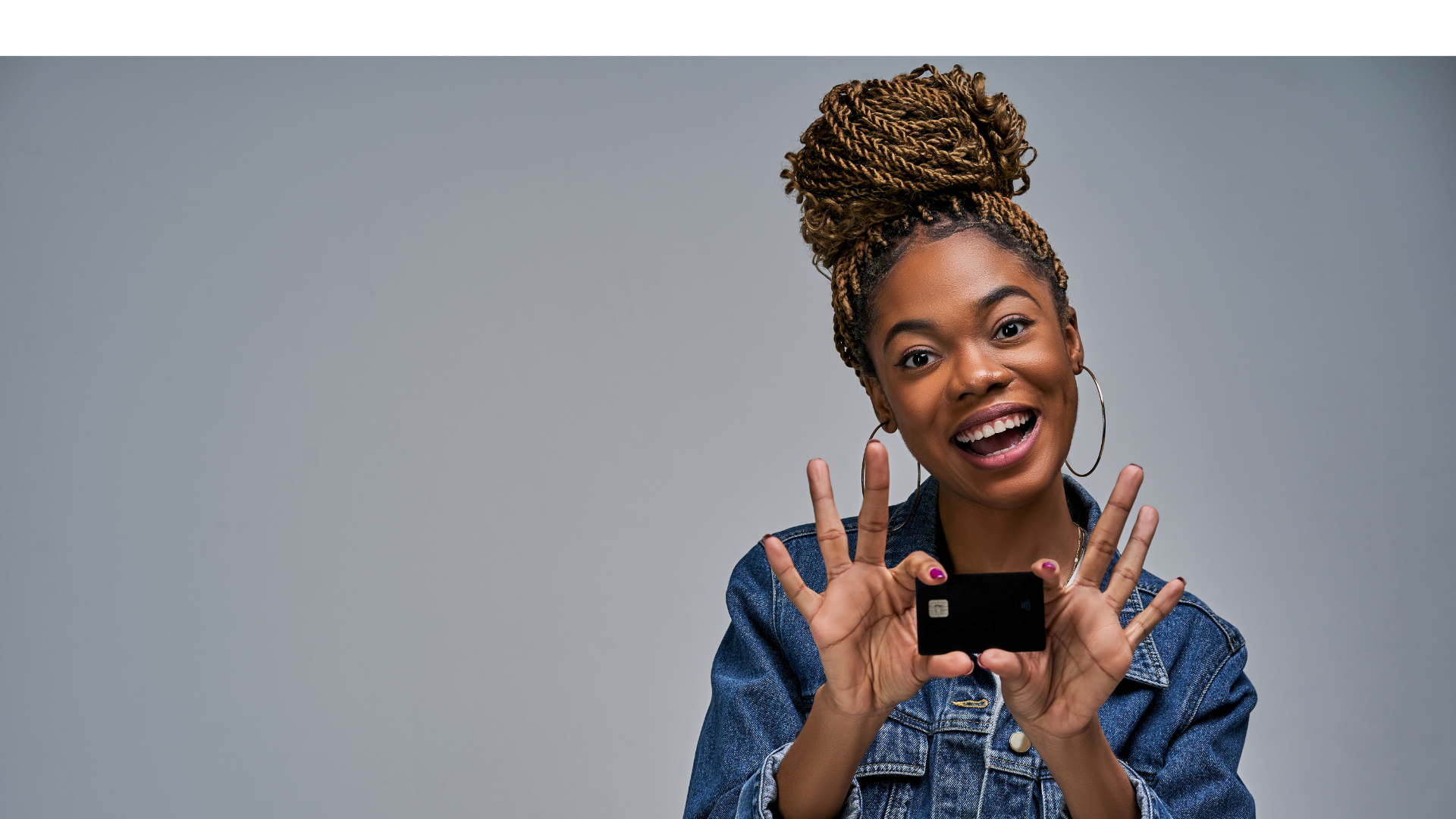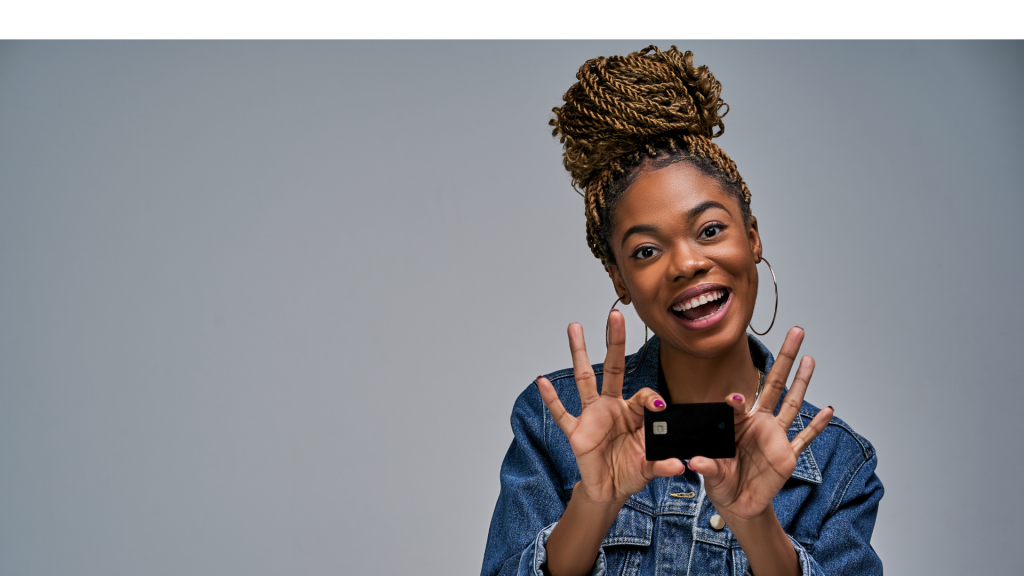 This credit card is the boldest credit option in the "Upgrade" family of cards. In fact, it's not exactly a credit card. In fact, it is a hybrid card, which combines the advantages of a credit card with a personal loan line.
That way, with this card, you can turn your balance into fixed monthly payments, like a loan. An excellent advantage for those who want predictability in their budget.
Additionally, this credit card gives you access to a line of credit ranging from $500 to $25,000. So far, nothing new. All other cards in the "Upgrade" family also offer these same benefits.
The difference, however, is in the way you receive your reward: 1.5% cashback in the form of bitcoins, the first and most famous type of digital currency on the planet. In fact, it is important to highlight that this reward model is an innovation.
Few credit agencies offer a similar service and Upgrade was one of the pioneers. This program is an excellent way for anyone who wants to speculate on these currencies.
If you follow the financial news, you must have already seen the frightening appreciation that this currency has achieved in recent years. Well, when you earn that reward, your bitcoins go to a virtual wallet, the NYDIG.
Unfortunately, they cannot be transferred from there. Every time you sell your bitcoins, a 1.5% transfer fee is charged on the sale amount. The other 98.5% is returned to you as discounts on your next balance.
Also, your coins are available for sale at the end of each quarter. Finally, Upgrade Bitcoin Rewards Visa® does not charge fees on foreign exchanges and monitoring to prevent fraud. In addition, it offers great conditions for travelers
You will be redirected to another website
Upgrade Bitcoin Rewards Visa® features
There is no doubt that Upgrade Bitcoin Rewards Visa® is an innovative credit card. However, if you are a cryptocurrency enthusiast, calm down a bit.
Below, see a list of the main advantages and disadvantages and find out if this should be your newest card:
What are the benefits?
1.5% unlimited cashback in bitcoins on all purchases, a currency with high prospects for appreciation in the medium and long term;
Transform your balance into fixed monthly payments;
No annual fee, much less foreign transfer fee;
Use Apple Pay™ or Google Pay™ to make contactless payments;
Check if you will pass and find out your APR before finalizing your application without hurting your credit score.
And what are the drawbacks?
It requires a 1.5% fee for you to use its rewards;
You can only use your rewards for card balance payments;
Not everyone can play solitaire (this card is not eligible for residents of DC, IA, WV, WI, NC, NH, and HI).
What credit score do you need to get the Upgrade Bitcoin Rewards Visa®?
People with above-average or higher scores can apply for this credit card. Therefore, it is interesting that you have a score between 630 and 850. Thus, your score may interfere with the APR you will have access to.
How does the Upgrade Bitcoin Rewards Visa® application process work?
Applying for this credit card is extremely simple! Click the link below and read a full article on the application process for this card.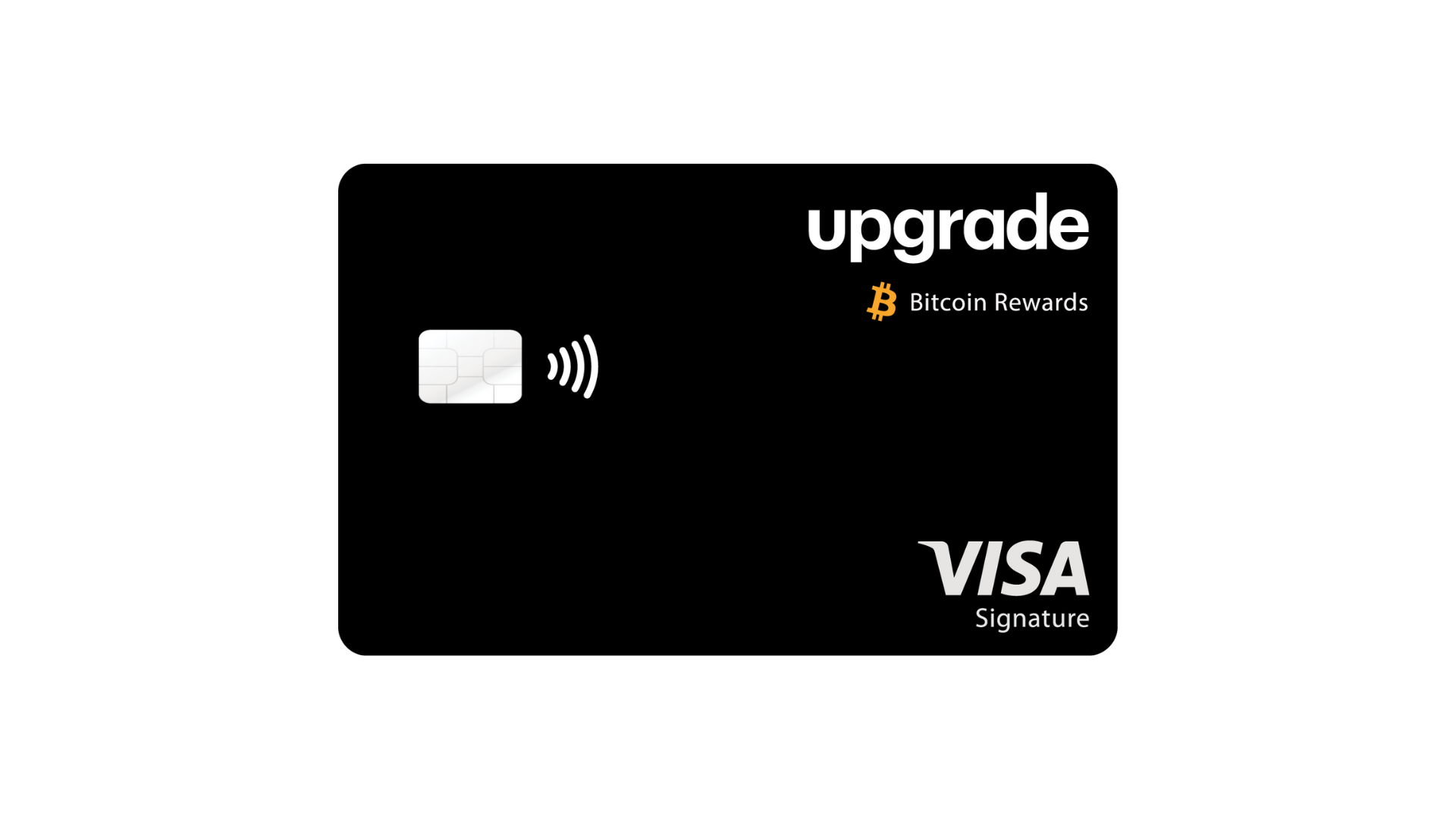 Get 1.5% unlimited cashback in Bitcoin, the most valued currency in the world! See how to apply here!
*Disclaimer: To qualify for the welcome bonus, you must open and fund a new Rewards Checking account and make 3 qualifying debit card transactions from your Rewards Checking account within 60 days of the date the Upgrade Card account is opened. To qualify, debit card transactions must have settled and exclude ATM transactions. Please refer to the applicable Upgrade VISA® Debit Card Agreement and Disclosures for more information. Your Upgrade Card and Rewards Checking account must be open and in good standing to receive a bonus. If you have previously opened a Rewards Checking account or do not open one as part of this application process, you are not eligible for this welcome bonus offer. Welcome bonus offers cannot be combined, substituted, or applied retroactively. The value of the $200 bonus will be based on the value of bitcoin at the time it is purchased (within 1-2 statement periods from the date the bonus is earned) and may change in price by the time you choose to sell it.
About the author
José Gonçalo